Office

Spaces in Midtown East

 (New York City)

Currently, New York Office Space has comprehensive listings all over the business districts of Manhattan. The following properties represent only a small portion of buildings to which New York Office Space has access, however. Once clients determine NYOS is the right broker, the firm will fine-tune a selection of the right properties at the realistic prices for the best value in client service.

3 Sizes Available from 1,500 sq ft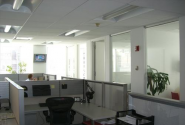 The following offices are priced to move, this 9,500-sqaure-foot (5000, 3000, and 1500 SF.) office is situated inside of a mid-20th Century Art-Deco Class A Building which stands directly across from Grand Central Station.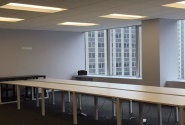 Along Third Avenue in a top quality class A building stands an available office rental measuring approximately 5000 SF. The commercial unit features a mixed layout consisting of an open Bullpen able to accommodate about 12 to 15 workstations. This open work area is supplemented by four private offices, a conference room, and pantry…
3,720 sq ft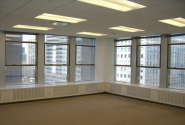 The following featured space comes in the form of a stunning corner office in Midtown Manhattan. This high floor offering enjoys great views of the surrounding area plus an abundance of natural sunlight. The office herein stands on Madison Avenue within a Class B Building…
2 Sizes Available from 3,000 sq ft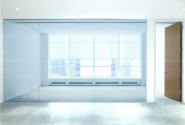 This listing offers a partial floor tenancy in a Class A Building along Park Avenue in the Plaza District. The fully carpeted space is pre-built which comes with several windowed private offices (Glass Fronts) as well as a windowed conference room overlooking Park Avenue itself.
3420 sq ft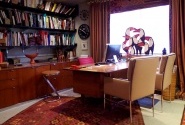 This Office / Showroom space contains all that is needed for a private business including; three Private Offices with windows (northern exposure), a large marbled floor Showroom, seven Desks in the Bullpen Area, a Kitchen and Pantry Area, 2 Private Bathrooms, a Reception Area and abundant of storage space.
3,368 sq ft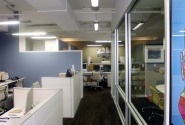 Traditional hardwood trimmed interior designed space – a timeless oasis for your modern business. Furniture & Phones can be provided at your request – as part of the space. The unit enjoys good sunlit exposure as it stands on the 31st floor overlooking the entirety of the Plaza District / Midtown East corridor. Spacious and professional office space in the heart of Manhattan close to both Grand central Station…
New York Office Space is a full-service commercial real estate firm specializing in Manhattan commercial properties for local businesses and companies looking to lease space. Our brokers are experienced, dedicated experts in New York's real estate market, including many facets not limited to; the geography of the city and the availability of the buildings across Manhattan.
NYOS guides its clients through the entire process, beginning with the initial search, through all showings, negotiations and even architectural and construction plans.
Please call or email a New York Office Space broker for details.