Office

Spaces in Financial District

 (New York City)

Currently, New York Office Space has comprehensive listings all over the business districts of Manhattan. The following properties represent only a small portion of buildings to which New York Office Space has access, however. Once clients determine NYOS is the right broker, the firm will fine-tune a selection of the right properties at the realistic prices for the best value in client service.

3 Sizes Available from 2,700 sq ft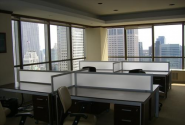 We have a sunfilled office in the heart of the Financial District! This space works well for both financial companies as well as professional companies. An abundance of natural light fills the office from many large windows. This FiDi office is centrally located to all major subway lines, well as the energetic city life.
3 Sizes Available from 2,500 sq ft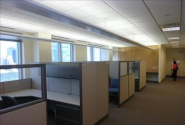 We have a class A office in the Financial District! This space has glass walls, a beautiful conference room, and amazing city views.
New York Office Space is a full-service commercial real estate firm specializing in Manhattan commercial properties for local businesses and companies looking to lease space. Our brokers are experienced, dedicated experts in New York's real estate market, including many facets not limited to; the geography of the city and the availability of the buildings across Manhattan.
NYOS guides its clients through the entire process, beginning with the initial search, through all showings, negotiations and even architectural and construction plans.
Please call or email a New York Office Space broker for details.